(724) 212-7272
About Us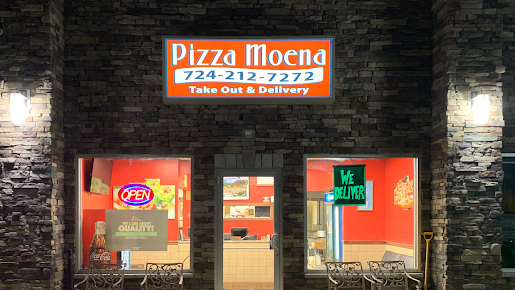 Delivery
Average Time
45
MINUTES
Online Delivery Order
No-Contact Delivery Available - Request it on Delivery Instructions.
Curbside
Average Time
25
MINUTES
Online Curbside Order
Please pull up to the front of our store and call us. We will bring your food out to you. Please prepay the order to avoid contact.
Order Tracker
Enter your phone number to track your order
Testimonials
"
You guys are awesome! I didn't even get my food yet but I already know its going to be good!

Donnie L.

for

Pizza Moena - Lower Burrell, 2833 Leechburg Rd
Tell us what you think!